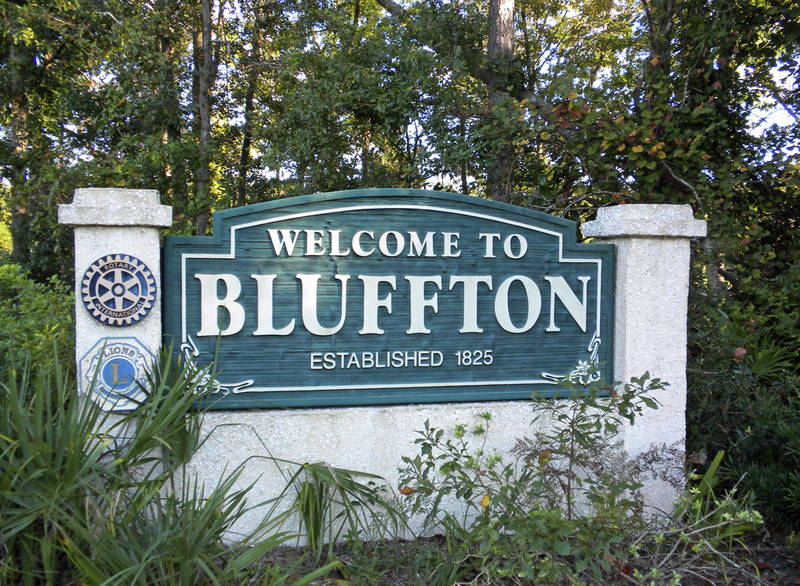 Bluffton
One of the "last true coastal villages of the South" is experiencing a rebirth, with many new fabulous businesses opening and providing residents and visitors alike with a truly unique experience. The Old Town section is where all of the action is and the weekends kick off on Thursday afternoons with the Farmer's Market which features fresh produce and meats, homemade pastas, yummy baked goods, and even amazing Indian food to go. No wonder it's been named the BEST Farmer's Market in the state of South Carolina and ranked the 11th BEST market in the country, according to the American Farmland Trust! After shopping for goods to fill your southern kitchen, wander over to the Old Town Dispensary to grab a drink, socialize with friends around the firepit and even play a quick game of cornhole. Weekends are filled with Friday evening art walks through the galleries of Old Town Bluffton, oyster roasts with friends featuring oysters freshly plucked from the May River, and a number of festivals throughout the year, including the 10-day Bluffton Arts & Seafood Festival held every October.
BEST RESTAURANTS IN BLUFFTON

Bluffton Room– Our favorite new spot in town! High-end dining with exquisite wine selection, a killer kale salad, and the perfect May River Manhattan!
Pour Richards– The best steak in town! A Filet covered with bacon and blue cheese??? Yes, please.
May River Grill– Come early to this cozy local favorite serving the freshest fish in town!
Truffles– Upscale cafe with locations in Bluffton & Hilton Head. Definitely a fan favorite.
The Cottage– Best baked goods in the heart of Old Town! Most savory shrimp & grits in the Lowcountry. They even have a special menu for your canine companions!
Bluffton BBQ– Satisfy your BBQ cravings here and don't miss the Sweet Potato Casserole!
The Inn at Palmetto Bluff– Make a reservation at The River House for a special occasion or grab a casual bite at Buffalo's.
Bluffton Oyster Co.– Awesome fresh seafood, fish, and oysters (duh!) in a laid-back environment. Great for families!
BEST PLACE TO GRAB A DRINK

Old Town Dispensary– The closest thing to a town square….that serves cold beer..and cocktails…and great food…and rockin' live music! Young and old gather here around the outdoor tables and inviting fire pit. Bring your dogs too! The Happy Hour specials are some of the best in town.
Corks– Bluffton's original neighborhood wine bar. Live Music every Tuesday and Friday! Corks not only has a HUGE selection of wines but also a full bar and small plates that are designed for sharing among friends!