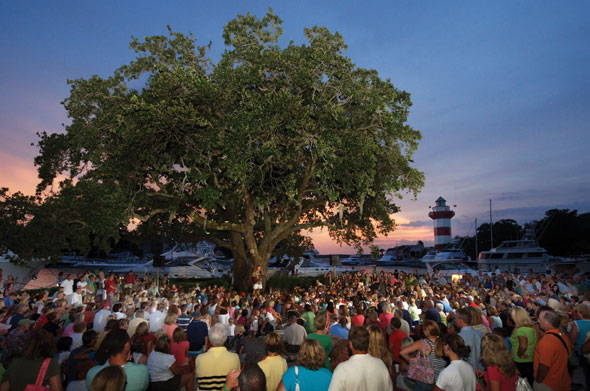 There is always SO MUCH happening around the Lowcountry that my social calendar is constantly packed! With all of these wonderful events, it's hard to ever be bored here. Spring is the BEST time of year with the azaleas in bloom and warm temps which gives us the excuse to sneak in beach days before all of the tourists arrive for the summer season. This year, our favorite event, the RBC Heritage golf tournament, will wrap up on Easter Sunday….which means that week will be non-stop FUN on the island.
Be sure to mark your calendars this Spring for the following FABULOUS events!
Hilton Head Chamber FASHION WEEK- March 31- April 8, 2017
Volvo Car Open- Charleston- April 1-9, 2017
Hilton Head Island Boat Show- May 6-7, 2017
Bluffton's MayFest- May 13, 2017(contests vary from pie eating to Ugly Dog)
To see upcoming events click here and be sure to check out these ongoing events as well:

The Coastal Discovery Museum was established in 1985 with a mission to teach the public about the natural history and cultural heritage of the Lowcountry. The Museum makes learning about Hilton Head Island and the surrounding region a fun filled experience for the whole family. Please click on this link for more information and program descriptions: www.coastaldiscovery.org

Beaufort


Downtown Beaufort Farmers Market

http://www.downtownbeaufort.com/farmers-market
The Downtown Beaufort Farmer's Market is open
every Wednesday – May Through October 2–6pm,
West Street and Craven Street.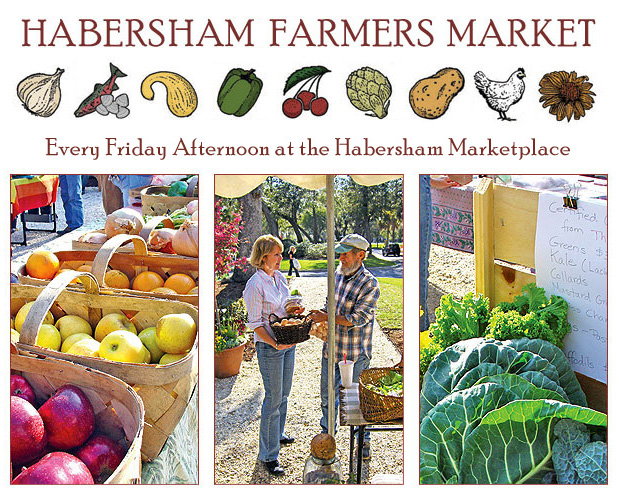 Habersham Farmers Market
info(at)habershammarketplace(dotted)com
Fridays 4-7pm -Fresh produce, crafts and goods from local farmers and artisans with new purveyors each week. Set amid the benches and paths of the new Habersham Marketplace Square; just minutes from Beaufort.
The Habersham Marketplace – 13 Market St – (843) 846-3444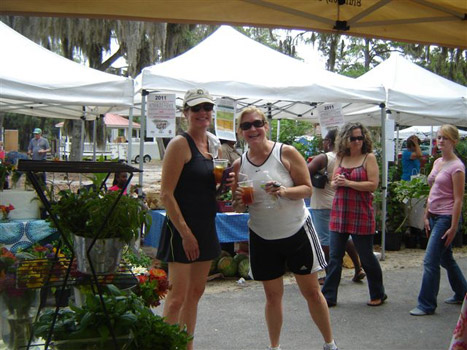 Port Royal Farmers Market
http://www.portroyalfarmersmarket.com/vendor_list.html
Year Round Market ~ Saturdays: 8:30am – 12:00pm April thru October,
10am-12pm November thru March.
The Port Royal Farmers Market will be open April 16 – November 26
from 8:30-12:30pm
South Carolina Produce, Seafood, Plants, Prepared Food, Honey, Cheese & Live Music
Located at Heritage Park on Ribaut Road by the Naval Hospital
Bluffton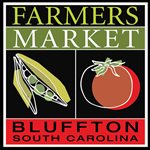 Downtown Bluffton Farmers Market
http://www.farmersmarketbluffton.org/
EVERY THURSDAY, 2-7 pm March – December
Farm Fresh Produce to include Strawberries, Carrots, Onions, Spinach, Varieties of Lettuce, Broccoli, Mushrooms, Beets, Potatoes, just to name a few… and Honey, Eggs, Cheese, Herbs, Plants, Flowers, etc…Prepared foods to include BBQ, Crepes, Empanadas, Gumbo, Fried Oysters & Shrimp, She Crab Soup, Crab Cakes, Fresh Baked Pastries & Breads, Sweets, Coffee, Kettle Corn, Chocolates, and much more… Call 843-415-2447
Carson Cottages • Calhoun St. • Historic Bluffton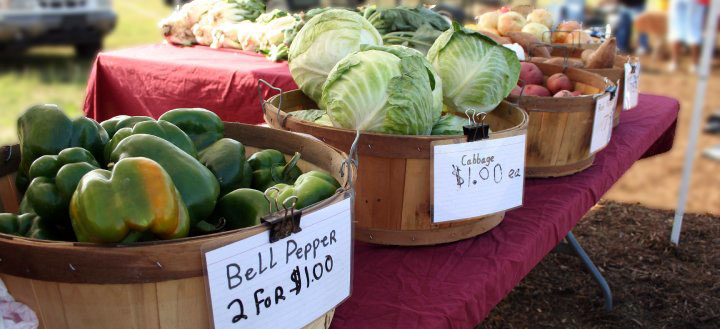 Buckwalter Farmers Market
In partnership with the Clemson Cooperative Extension, the Buckwalter Place Farmers Market is dedicated to providing fresh local produce directly from Lowcountry farmers. The farmers want to provide a classic farm-to-fork experience, so you can expect only the freshest of local produce!
Open Tuesdays from 2-6pm at Buckwalter Place
Daufuskie Island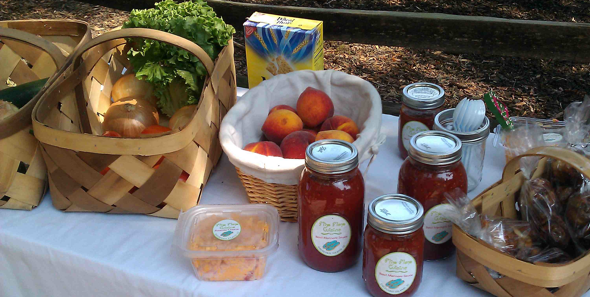 Daufuskie Farmers Market
Held Weekly on Saturday's From 11-1 at the Community Dock (Near Marshside Mama's), from May – October
Daufuskie Island's Own Farmer's Market Features Local produce, foods and crafts from several businesses found on Daufuskie Island.
Hampton



Hampton County Farmers Market
W. Carolina Avenue & Center Street, 804.942.2324
Email: franof24jw at yahoo.com
The Hampton County Farmers Market is located at W. Carolina Avenue & Center Street. Drop by to see for yourself. Call to find out about its assortment of vegetables, fruits, organic food, local specialties and crafts.
Open May – December, Wednesday & Saturday from 8am-5pm
Hardeeville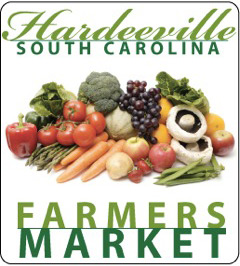 Hardeeville Farmers Market
Come get great deals on locally grown fresh fruits and vegetables and hand-crafted/specialty items.
There will be great food and award-winning BBQ available as well.
Open Saturdays from 9am-4pm
Hilton Head Island




Hilton Head Island Farmers Market at Honey Horn
Open Fridays April – December from 8:30am-1pm.
Plan to attend this fabulous market for the best produce, fruit, honey & bread. Take home a work of art from one of our artisans. Enjoy breakfast or lunch in our Bistro Cafe. Make this the year that you begin to eat healthier meals. It begins at the market. "Share the experience & taste what you've been missing."
70 Honey Horn Plantation Road
(843) 785-2767
Ridgeland




Jasper County Farmers Market
843-726-8126
Main St parking lot directly across from Long's Pharmacy.
The Jasper County Farmers Market will host a variety of vendors including produce, baked goods, prepared meals, arts, crafts and estate sales. Open Fridays,
1-6 pm, 843-726-8126