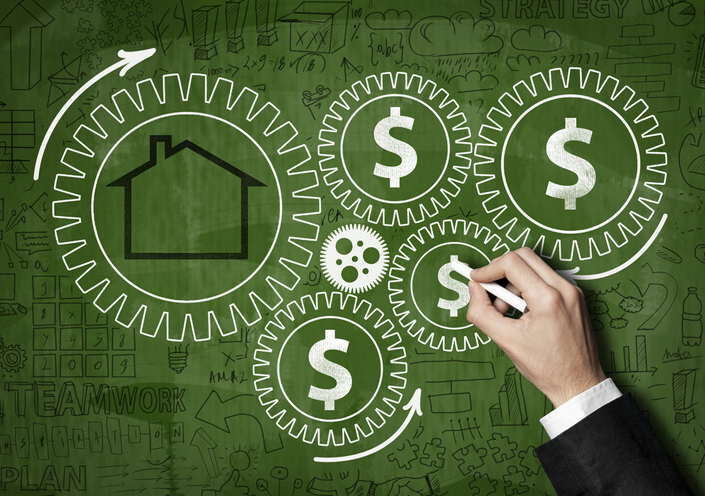 Real estate is considered the choice investment option among experienced and novice investors because of its diversity. Buyers have plenty of different real estate types to choose from to help them meet their financial goals with ease and efficiency.
Learn about the different ways to invest in real estate and how to make the most out of each opportunity:
Real estate trading
Real estate trading, also known as flipping, involves purchasing a low cost or distressed residential property and then selling it for a profit after it has been renovated. This option is ideal for short-term investors looking for a quick and substantial return on their investment.
Depending on the investor's bottom line, the scale of the renovation can be as extensive or as minimal as they see fit. Upgrading the kitchen and the bathroom is the most effective way to increase the value of a home.
Kitchen remodels include replacing appliances with newer models and installing custom cabinets and new countertops. Bathrooms can be updated with state-of-the-art showerheads, the latest fixtures, low-flow toilets with hidden tanks, and integrating luxury materials such as marble, granite, or quartz.
Adding luxurious touches is also another way to make the property stand out from the competition while increasing its value. Think of high-end window treatments, expensive drawer pulls, and strategic lighting that highlights a home's best features.
When putting up luxury homes for sale in Hilton Head, SC, investors should hire a local real estate agent to help stage and market the property to get the best deal possible.
Residential rental properties
Investing in residential rental properties such as houses, townhomes, and apartment and condo units is a popular option for novice real estate investors looking for a passive source of income. Most lease agreements last for 12 months after which owners can refurbish the unit and raise the rent based on inflation rates and current market trends.
Investors will also benefit when the property appreciates in value over time. Appreciation depends on the location and condition of the residence, as well as local market trends.
Owning a rental property also comes with more responsibilities such as property maintenance, tenant management, and other landlord duties. Investors can opt to hire a property management company to handle such responsibilities, as well as help market the property.
Vacation rental properties
Unlike residential rental properties, a vacation rental is only available to rent for short periods of time. These properties are usually located in tourist destinations or sought-after areas like waterfront, golf, and equestrian communities.
Investors have the option to use the property as a vacation home while renting it out to offset ownership costs and make a small profit. It is also easier to find tenants for vacation homes by using apps like Airbnb and VRBO.
Vacation homes benefit from their location and may be easier to sell. Investors can also consider moving into the house when they retire.
For more information on real estate investment, get in touch with Luxe Lowcountry Properties. Call them at 184.3290.3640 or send an email to alison(at)luxelowcountry(dotted)com.