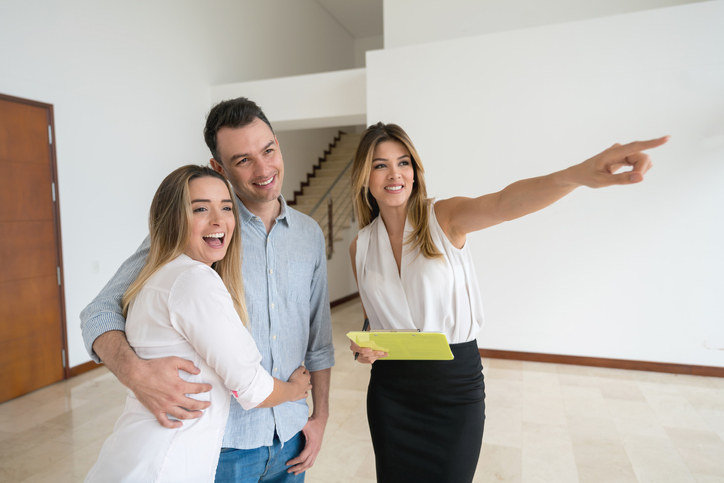 Buying a home without an agent is more difficult than it seems. There is a lot that goes on during the buying process that can overwhelm and confuse the majority of first-time homebuyers. With the help of a real estate agent, however, buying a home can be an easy and stress-free experience.
Here are the top 7 reasons homebuyers should hire a real estate agent:
Real estate agents are local experts

A real estate agent is an expert of their locale. They understand the intricacies of the local market and are up-to-date with the latest trends and developments. They can inform buyers about an area's amenities, employment opportunities, schools, and other relevant information.

With a real estate agent's expertise of the local area, buyers can have a better understanding of the communities they might be moving into.

Real estate agents can give buyers access to more homes

Buyers only have access to free-to-use listings on real estate websites. Real estate agents, on the other hand, can introduce buyers to other multiple listing services that offer properties not found on other websites, as well as get in touch with sellers directly.

Luxury buyers in particular stand to benefit the most. Specialized real estate agents can tap into their network of other luxury real estate agents and access unlisted properties available only through recommendation.

Real estate agents have a keen eye for detail

Real estate agents know what to look for when viewing a property. They can spot underlying issues on a home that buyers do not even think to look for. They are also able to explain a property's potential and how buyers can best utilize it to achieve their own real estate goals.

Real estate agents have industry connections

Real estate agents have a ready list of reputable industry professionals that can help buyers throughout the process. From trustworthy lenders to contractors to lawyers to movers, an agent will be able to recommend someone that can help buyers with related needs.

Real estate agents can handle the paperwork

A real estate agent can submit forms on the buyer's behalf so they will not have to worry about filling out copious amounts of paperwork. Real estate agents can also help buyers craft an offer. They will know what type of clauses to put in a contract to protect the buyer's interests.

Real estate agents can keep a buyer's emotions in check

For buyers, purchasing a home can be a trying, emotional process. Giving in to feelings of frustration or, yes, even elation, could be detrimental to the deal. With the help of a real estate agent, buyers can be sure they have someone who can keep a level head and think things through objectively.

Real estate agents are expert negotiators

One of the most important qualities of a real estate agent is their negotiating skills. They can help buyers create a competitive bid, craft the perfect purchase agreement, make a counteroffer, and work out the best possible deal.
Ready to buy a home? Get the best real estate agents in Bluffton, SC by calling Luxe Lowcountry Properties at 184.3290.3640 or send an email to alison(at)luxelowcountry(dotted)com.